Over spring break weekend HIDRI had its annual history of our times retreat. HIDRI members alongside YPFDJ members spent 3 days and 2 nights bonding and learning. This years theme for the retreat was called "The Vision". HIDRI members analyzed the vision the Eritrean people have for their country. The vision is summarized into six goals 1. National Harmony 2. Political Democracy 3.Social and Economic Development 4. Social Justice 5. Cultural Revival 6. Regional and Internatio
nal Cooperation. In this simulation HIDRI youth served as a symbol of the native population while the activities they took part in served as challenges that threatened the peaceful fulfillment of those six pillars. Members were given scenarios that threatened each of the goals and had to use their knowledge in order to protect it from any and all threats. The "Outside Forces" that infiltrated the goals represent the real life challenges that Eritrea faces. HIDRI members walked away from this experience with an understanding of what goals Eritrea is working towards and the obstacles the country faces when trying to reach those goals today.
Powered by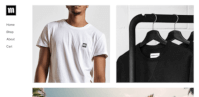 Create your own unique website with customizable templates.